Our current kitties, Bandit, Romeo, and Rusty are not allowed outside, unless it's on the second level deck or balcony.

We've had cats in the past though, who considered themselves mighty hunters and have brought "friends" inside to play with. We've had chipmunks, moles, birds, and mice. In all those years, we were never fortunate enough to have baby opossums ... so I really enjoyed reading Vicky Walker's very enjoyable story at Catster, "Look What the Cat Dragged In: In My Case, a Houseful of Baby Possums"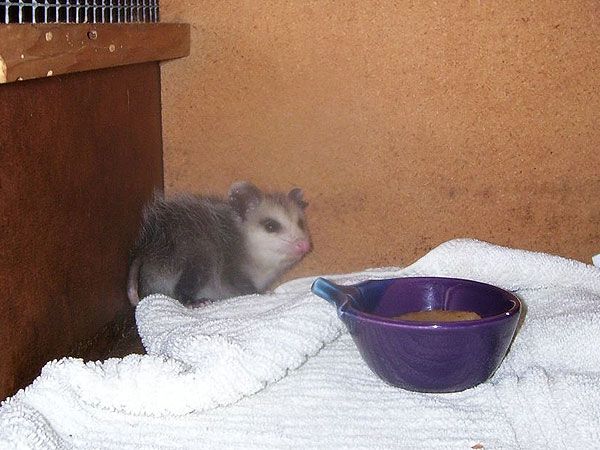 What have your kitties brought inside?