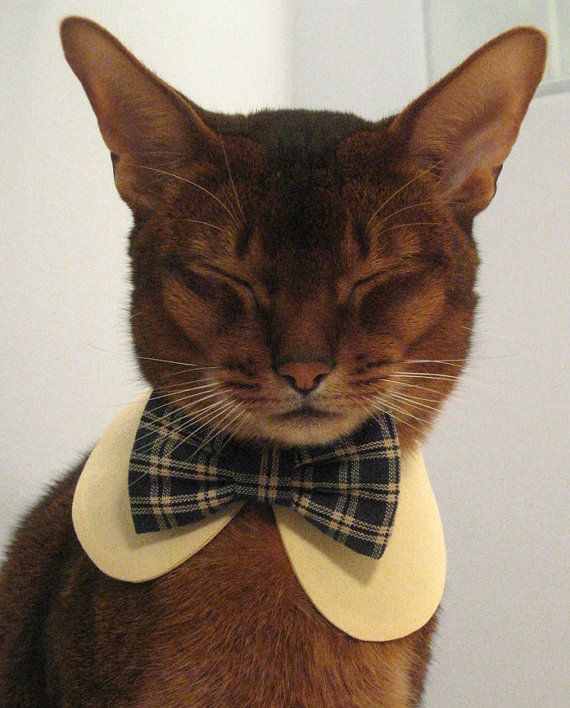 CatAtelier at Etsy
offers kitty couture including flat caps, neck ruffs and scarves, bowties and berets.
Here, Teacher's pet Toki looks very cute and preppy in his school uniform. The round collar is in butter, 100% cotton, and is paired with the green and navy school plaid bow tie.
Wouldn't your kitty thank you for this?