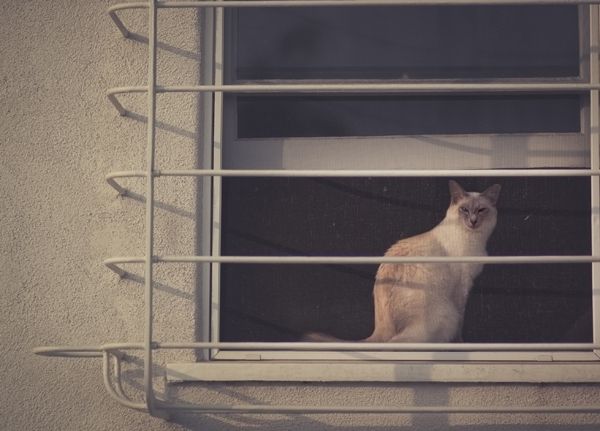 Photographer Rachel Bellinsky has taken something we see every day — pets peering out from windows — and has captured it an adorable gallery. Titled "Tails from the Fishbowl," it features a charming compilation of animal portraits she took while walking her dog, Cooper, through their Southern California neighborhood.
Bellinsky is in the process of putting together a book of photos called "Tails From the Fishbowl: Cats and Dogs With a Window Seat." which will be ready to ship in March, but you can reserve a copy
here
. A portion of the proceeds will be donated to the Humane Society.
Source
and many more sample photos available
here
.