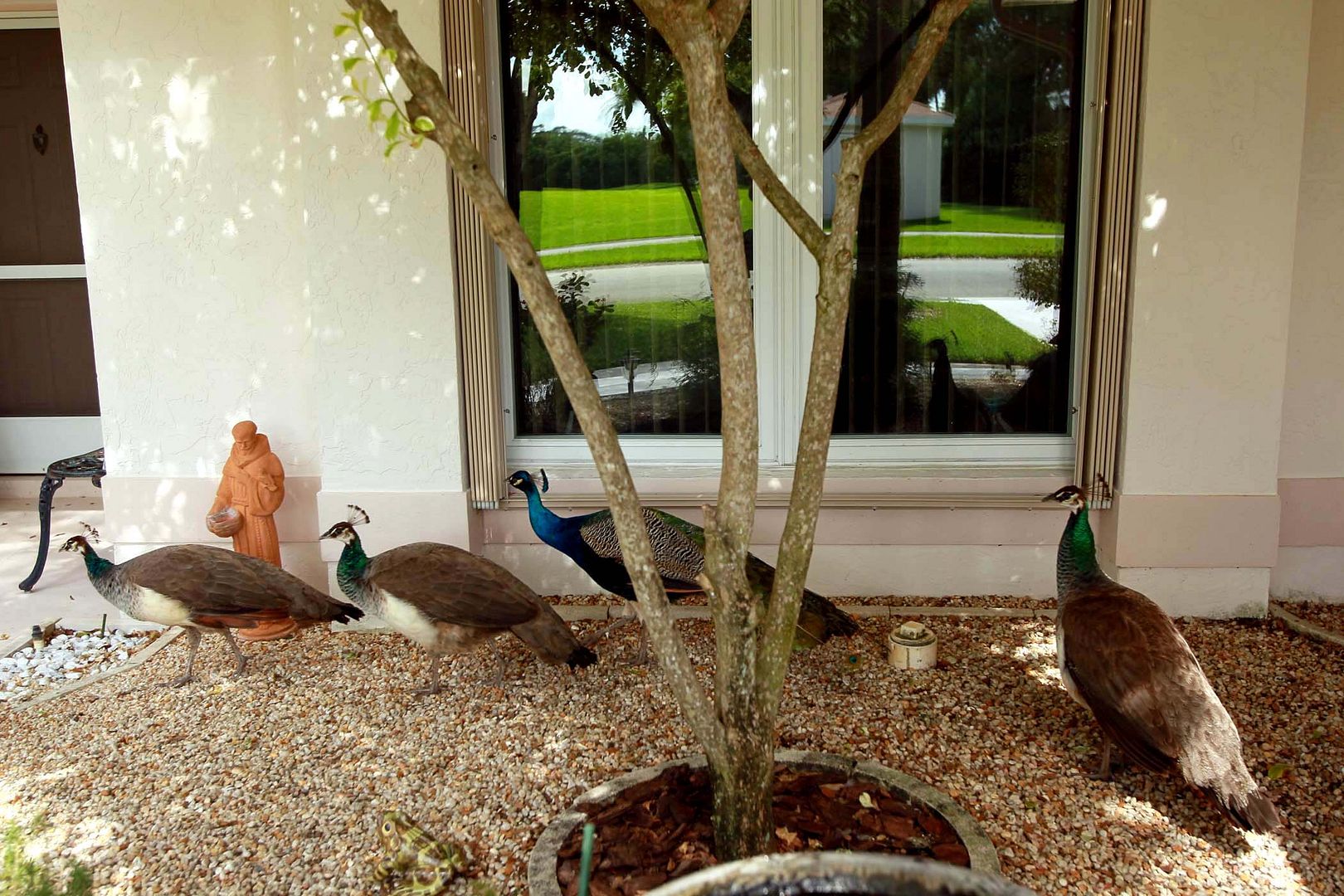 The Fox Hollow community in Boynton Beach, FL, is considering paying a trapper $6,000 to round up half the neighborhood population of peafowl and kill them.
"I want every one of them out of here," said resident Dorothy Laswell. "They bang on my French doors, throw themselves at my windows, and wake me up every morning, jumping on my roof at 6 o'clock. And during mating season, they scream and holler."
There are an estimated 400 peafowl living in Fox Hollow, and they have their defenders. So the homeowner's association is considering a compromise of sorts: eliminating half the bird population.
Source
via