The elephant family packed up their trunks and headed off to Samburu National Reserve, in remote northern Kenya - a 65 square mile area of rough highlands and rivers.
The kids played in the water and splashed ...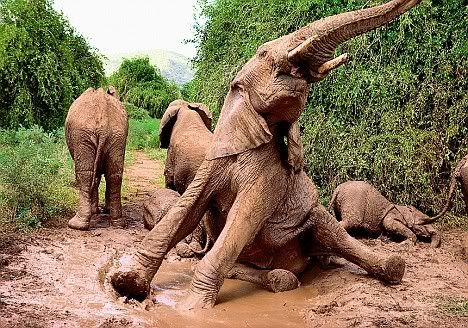 Everyone rolled in the mud ...
They played follow the leader ...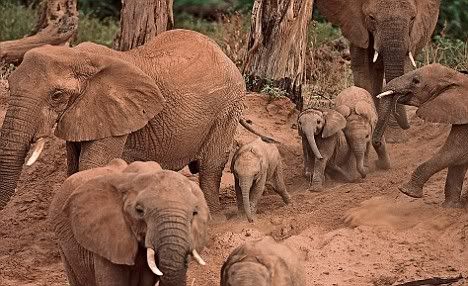 And built sand castles. Source: Mail Online